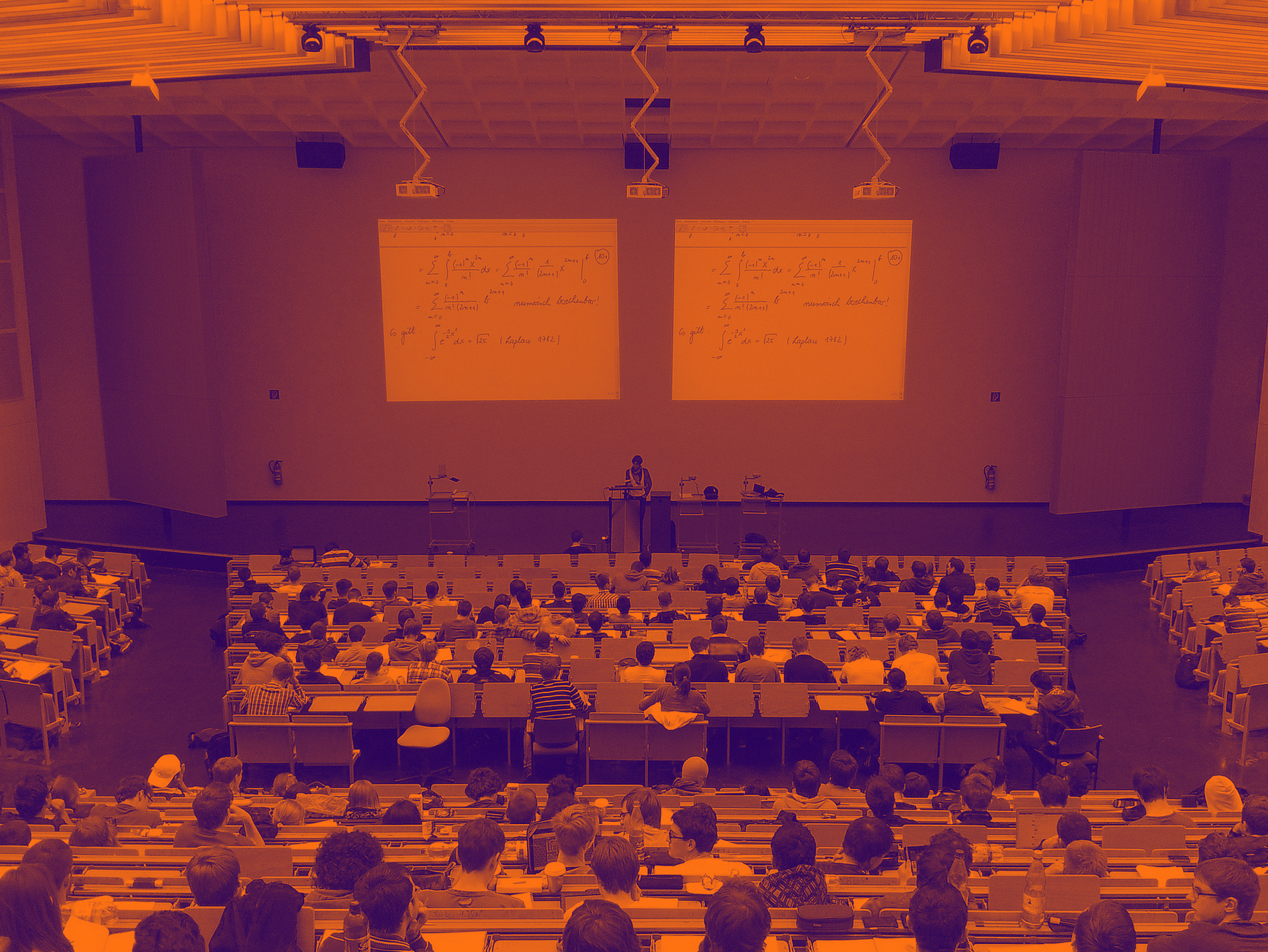 Better Teachers, Better Learning: Innovative Teacher Training Experiences in Latin America
May 10, 2019
Together with the World Bank and OEI, CAF is contributing to improve teacher training in the region through the socialization of innovative practices in the field using virtual forums and other dissemination and knowledge-sharing products.
Improving the quality of education in Latin America requires profound changes in educational policies, as well as a complex combination of interventions in all activities that facilitate the development of skills in children and young people. Evidence shows that the factor with the greatest impact on learning - above any other single one - is the chance for students to interact with a good teacher, which is why the initial and continued training of teachers is a fundamental element to improve the quality of education.
However, even though every country has a different approach to teacher training programs, results-oriented innovation is not an easy task to undertake. Such innovations come as a set of decisions and interventions that systematically manage to modify academic content and pedagogical practices.
For this reason, CAF, in partnership with the World Bank and the Organization of Ibero-American States for Education, Science and Culture (OEI), is pushing forward the Regional Program for the Development of the Teaching Profession in Latin America ( PREDALC), which seeks to contribute to the improvement of initial and continued teacher training through the identification and socialization of innovative and inspiring regional and international initiatives that may be adapted to Latin America.
In 2018, the program set out to document, select and disseminate an assortment of advances in teacher training in the region, from a transformative perspective. A total of 109 candidates from 17 different countries were chosen for evaluation by a panel of international experts, and 33 of them were identified as projects featuring innovative components for initial and continuous teacher training programs across different socioeconomic and geographical contexts. The projects – which are currently being implemented in as many as 10 Latin American countries – revolve around drawing and retaining good students, as well as fostering training-oriented frameworks, developing teachers' skills and assuring the quality of education.
In October 2018, the project's teacher task forces, together with several education officials and institutions, participated in the Regional Workshop for Teacher Training Innovation, where they presented the results of the chosen initiatives, talked about their innovative elements and generated synergies between the different networks.
The Ecuadorian Ministry of Education's National Pedagogical Support Program , as well as Colombia's Todos a Aprender: Toward Teaching Excellence program, currently develop in situ, classroom-centered support schemes based on continuous, collaborative work between teachers, guardians and students. University of Chile's proposal to provide math and physics teachers with initial training programs based on practical learning communities – which promotes the construction of systemic and interdisciplinary approaches to education –, as well as the Varkey Foundation's Leadership and Educational Innovation program for teaching executives in Argentina are a few of the experiences highlighted and picked to take part in a series of virtual discussion forums throughout the year, featuring the ideas and lessons learned by the leaders of these projects, as well as their ideas.
In order to continue sharing the lessons learned and facilitate the training that benefits the members of these projects, a series of four virtual forums led by the teams will take place throughout April and May, in which participants will get a chance to ask questions about the challenges posed when deploying their proposals, as well as exchange knowledge about their own experiences.
Through PREDALC, CAF seeks to contribute to shining a light on the most innovative elements put forth by the various proposals for teacher training programs at different levels and contexts, highlighting the main factors that have been instrumental in their success and emphasizing characteristics worth replicating and adapting in a way that nurtures the development of policies, initiatives and actions in other places. In this way, the institution hopes to generate a new vision of the teaching profession, making it a more attractive option for professional development for future generations.
For more information, click here to visit the PREDALC website and to participate in the forums or ask questions. Visit this website to find out how to participate in the forums.