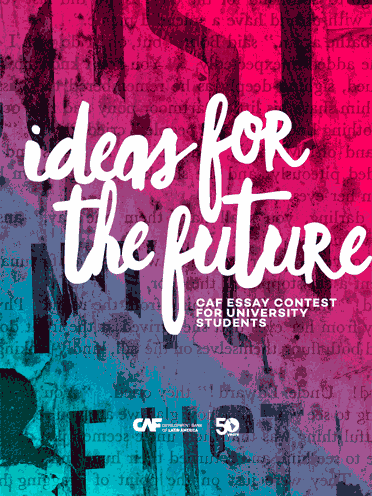 Registration for the "Ideas for the Future" university essay competition is now open
May 02, 2019
On the occasion of the celebration of its 50th anniversary, CAF -Development Bank of Latin America-, in collaboration with the Central Bank of Trinidad and Tobago who will be celebrating its 55th anniversary this year, is organizing an essay competition on Ideas for the Future, with the intention of compiling the thoughts of Caribbean university students about what their countries will be like in 30 years' time, including the main obstacles and challenges, as well as the proposals on how to deal with them.
Awards will be given for the best essay at a regional level (i.e. for the whole of Latin America and the Caribbean) in the following three categories: integration; public policies; and innovation and productivity. The regional winners will present their essay at the CAF Conference that will be held in Quito in November 2019 and will receive USD 2,000 each.
 The contest for the Caribbean will be launched on May 6, 2019, and the deadline for submitting the essays is September 5, 2019 at 11:59 pm (EDT). Essays must be submitted using the form provided during registration for the contest via the www.caf.com website, which will deliver an automatic registration response.
The ideasparaelfuturo@caf.com mailbox will be available to clarify any questions and doubts. The judges' decision shall be announced on the CAF and Central Bank websites on October 1, 2019 for Caribbean winners, and on November 7 for regional winners. For more information about the categories, formal requirements, participation and evaluation criteria, data acceptance, prizes and data protection, please click here.