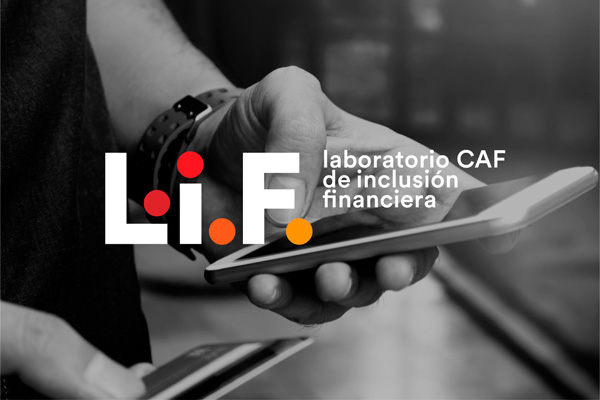 CAF to support innovative business ventures that promote financial inclusion of SMEs and vulnerable groups
July 17, 2019
The call for proposals for the Financial Inclusion Laboratory organized by CAF and a group of public and private partners will be open until 30 August, in order to provide technical and financial support to business initiatives aimed at bringing financial services closer to the population.
CAF—development bank of Latin America—, MinTIC, the Regulatory Projection and Financial Regulation Studies Unit (URF), Superfinanciera, Banca de Oportunidades, MiLAB, Asobancaria, Bogota Chamber of Commerce, Davivienda, Wayra, BBVA, Corporación Ventures and Colombia Fintech, teamed up to call on Colombia's entrepreneurs to present technological solutions that contribute to greater financial inclusion in the country. 
The call will be open until August 30th and entrepreneurs will have a wide variety of financing and acceleration possibilities, including the following:

CAF will identify the three initiatives with the greatest potential impact on Colombia's development and will provide USD 10,000 to each of them to support them in their operational implementation.
Upon an expression of interest from the laboratory's partners, the selected proposals will have a chance to receive mentoring and/or investment initiatives from these stakeholders.
The categories in which the ventures are to be submitted include (see here the extended rules of the Laboratory): 
Financial inclusion of vulnerable groups
Financial inclusion with an impact on SMEs productivity 
Solutions that contribute to the digital transformation and integrity of public entities working on financial inclusion issues in Colombia
Participation is open to individuals or corporations based in Colombia that are developing projects at an early stage, or consolidated initiatives with a high degree of innovation that include technological elements that provide solutions to help narrow the gap between groups with and without access to financial services.

The competition is open to programmers, designers, entrepreneurs and business owners. For more information, please visit www.caf.com/lif-colombia.