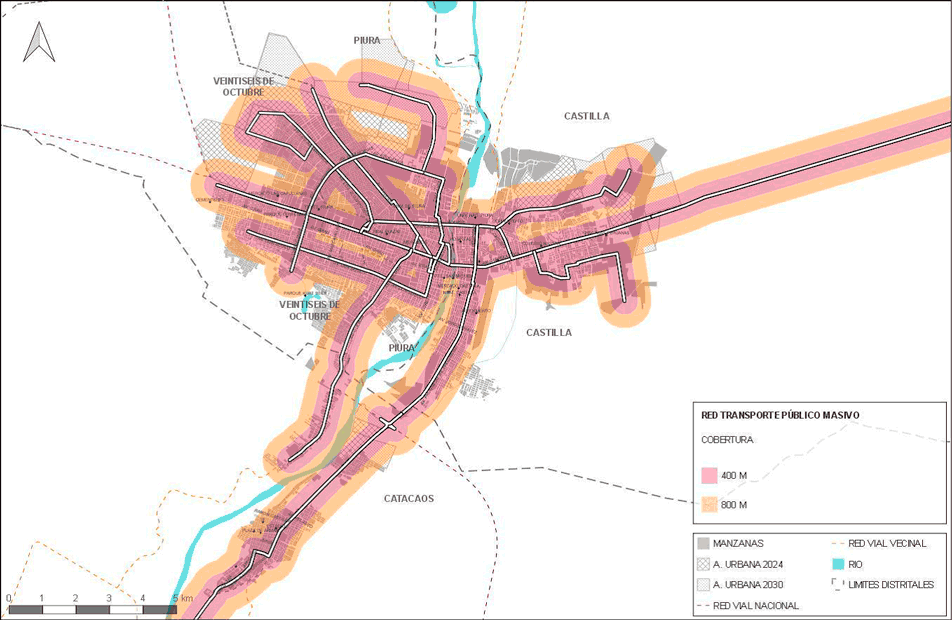 Piura Integrated Transport System Pre-Investment Study Launched in Peru
Piura / Perú,
July 04, 2019
Authorities of the provincial municipality of Piura joined several district representatives and Ministry of Transportation and Economy officials in a workshop to launch the pre-investment study for Phase 1 of the Piura Integrated Transport System in northern Peru.
The analysis is part of a group of studies funded by the European Commission's LAIF (Latin American Investment Facility), administered by Germany's KfW development bank and implemented by CAF.
The study - which will be conducted by the consortium formed by Transconsult and Destra - is one of the recommended actions established in the Master Plan for Sustainable Urban Mobility, carried out in 2018 and also funded by LAIF.
The study will be based the transport modeling analysis effected in 2018 and the collection of additional field data and will be rolled out over a period of approximately six months. Phase 1 of the upcoming Piura Integrated Transport System consists of the implementation of four routes corresponding to the first two projects prioritized by the plan, namely, theT01 and T02 main routes, as well as multimodal corridors on the Sanchez Cerro and Cáceres roads, and urban routes U03 and U04, with multimodal corridors on Progreso and Gulman avenues. The first phase will involve, among other items, the implementation of some 136 stops, as well as three terminals, 56 articulated vehicles, 55 kilometers of cycleways, 44 traffic light intersections and control center, and almost 400,000 square meters of road improvements and sidewalk extensions.
The projects derived from the Mobility Plan contain actions for the different sectoral plans, including building corridors with a full-street approach and aimed at allowing urban transport interventions to have a vision of sustainable mobility while using resources more efficiently. The plan's estimated investment is $141 million.
The presentation took place at the facilities of the provincial municipality of Trujillo. The Provincial Mayor welcomed and thanked CAF and Boris Olivas, who was at the event in representation of the Peru office. CAF Infrastructure Vice Presidents's office specialist Paloma Ruiz presented the history of the institution's technical assistance to Piura, while the Mayor of Piura, Lieutenant Pierre Gutiérrez, gave a closing speech. Representatives of the Transport and Economy ministries highlighted CAF's role in the various mobility plans and projects across several Peruvian cities and pledged their support to achieve the implementation of the plan.