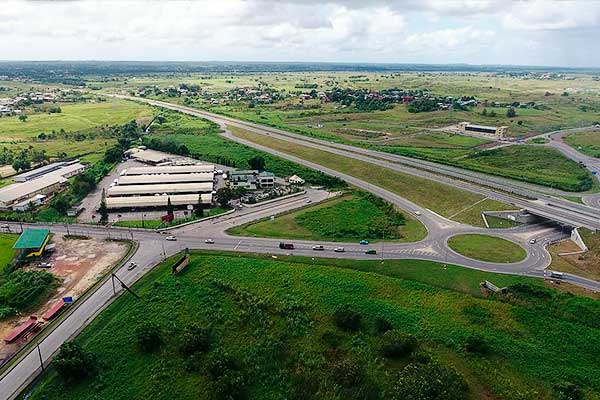 US$200 million from CAF to improve Trinidad and Tobago roads
August 14, 2019
CAF and the Government of Trinidad and Tobago signed a loan agreement that will help enhance the national road network through maintenance, management, planning and improvement of existing infrastructure.
CAF—development bank of Latin America—signed a US$200 million loan agreement to provide free availability financing to improve Trinidad and Tobago's road network through comprehensive development, maintenance, management and planning to be carried out by the Ministry of Works and Transport (MOWT). 
The agreement was signed by Gianpiero Leoncini, CAF representative in Trinidad and Tobago, and Colm Imbert, Minister of Finance. 
"Improving the quality of infrastructure and transport services is essential to foster Trinidad and Tobago's socio-economic development. The funds are expected to boost productivity and competitiveness, and to facilitate business growth and job creation," said Leoncini.
The funds were earmarked for the Sector-Wide Approach Program for Road Development Support, with the MOWT also making efforts to strengthen regulatory frameworks, road safety and reduce congestion, through various activities aimed at strengthening institutions in issues such as updating the National Transport Plan, signalling programs, change in traffic regulations, camera systems or new traffic lights.
This is CAF's third loan to Trinidad and Tobago, for a combined total of $800 million in less than three years.