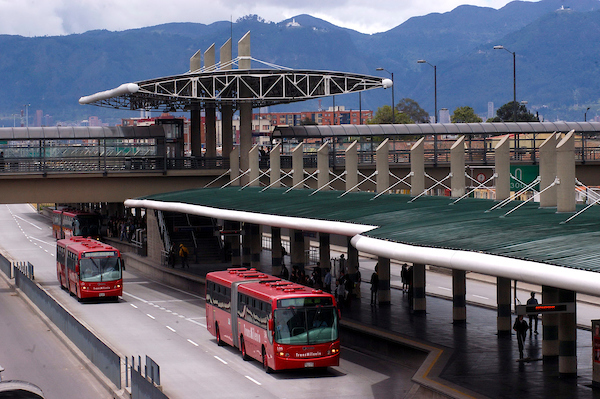 Bogota and Guayaquil to Discuss How to Improve Women's Safety on Public Transport
October 09, 2019
Government representatives of Bogota and Guayaquil will meet on October 23–24 in Colombia to discuss the progress made by both cities in terms of gender equality in public transport, and to exchange programs that help reduce violence against women in urban settings.
CAF—development bank of Latin America—will coordinate a meeting between the Municipality of Guayaquiland the City Council of Bogota, to exchange experiences and success stories regarding the reduction of sexual harassment and gender violence in public transport systems.
On October 23–24, representatives of the two cities will present measures that have helped promote the safe use of public transport, and will share methodologies for safety, public service, prevention and reparations of violence against women, with a view to ensuring protection and preservation of their rights.
This experience will be a good opportunity to compare practical knowledge on institutional processes and appropriate public management instruments, and to promote discussion forums to generate knowledge in the medium term that can be replicated by public sector representatives in other Latin American cities.
"It is imperative to build capacities of public servants to implement efficient policies, programs and actions that help ensure women's rights, thereby bridging gender gaps. The exchange of knowledge can significantly help expedite this process," said Carolina España, CAF Representative in Colombia.
CAF recently published a study on the safety of women in public transport in three Latin American cities, and the exchange of experiences between Bogota and Guayaquil aims to streamline institutional processes that lead to better transport systems that ensure women's safety.