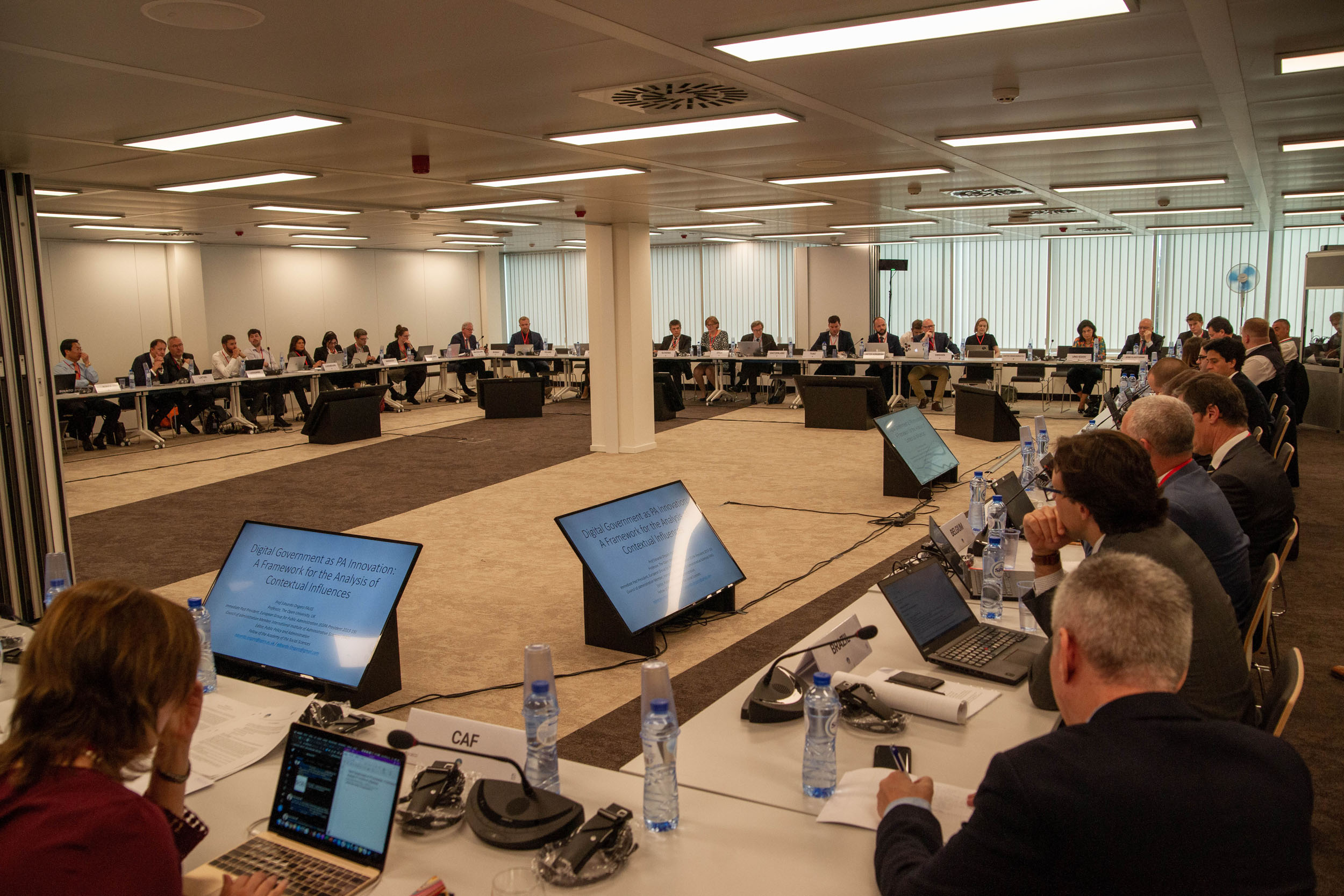 CAF, Only Multilateral Agency at OECD E-Leaders 2019
October 03, 2019
Latin America was represented by Brazil, Chile and Uruguay, with CAF as the only multilateral banking agency, at the annual meeting of the OECD Working Group on e-government leaders, E-Leaders 2019, which has been held since 2015 in Tokyo, Tallinn, Lisbon and Seoul.
This year, the purpose of the meeting was to share experiences and discuss approaches to digital governance, in order to accelerate the digital transformation of the public sector, through organizations providing services that can help improve social wellbeing.
According to CAF's María Isabel Mejía, "the documents presented at the event, and their discussions, are a key knowledge input to underpin e-government strategies of Latin American countries."
Canada, one of the first countries worldwide to adopt a policy on responsible use of artificial intelligence in the public sector, shared its initiative "Algorithmic Impact Assessment," which aims to assess and mitigate risks associated with implementing automated decision-making systems and helping to identify their level of impact. "This tool helps governments protect themselves in case something goes wrong," said the Canadian government representative.
Regarding digital skills, best practice examples included communities to share experiences in the use of emerging technologies (UK), entrepreneurship within governments (Finland) and the Digital Academies (UK, Canada, Brazil, Israel) to train public servants. The meeting concluded that countries need to share their experiences in this regard.
Furthermore, the OCDE launched the "E-Leaders without borders" initiative in an effort to expand the group of digital e-government leaders to non-OECD countries, with a view to having a greater impact on the rest of the world. In this regard, María Isabel Mejía confirmed CAF's interest in supporting Latin American countries in their -e-governance strategies and made reference to the joint initiative to be advanced by CAF and OECD to prepare the report "Going Digital: The State of Digital Government in Latin America in 2020".