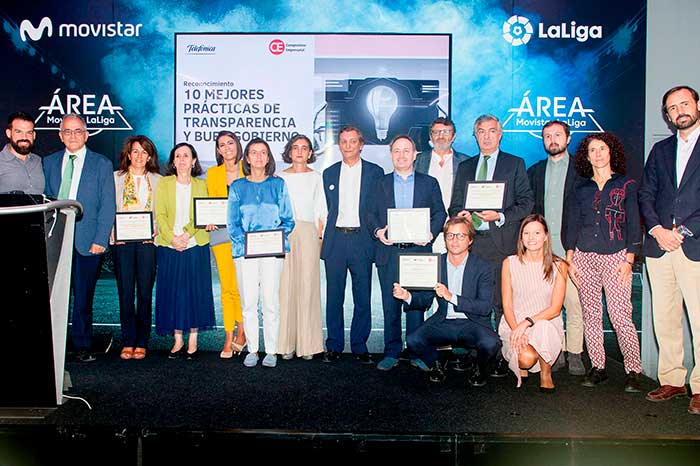 Telefónica and Compromiso Empresarial Reward CAF Social Innovation
October 17, 2019
Telefónica and specialized business magazine Compromiso Empresarial have recognized the innovation and excellence of the 10 best practices in transparency and good governance of 2018 in Spain and Latin America, which include the citizen oversight initiative in La Guajira, Colombia, led by FUCAI and CAF.
These accolades underscore the ten best practices from groups of individuals and institutions from different sectors—public, private and third sector—that promote transparency, accountability and good governance.
The winning initiative in Colombia, led by the Fundación Caminos de Identidad (FUCAI) in strategic partnership with CAF, promotes the establishment of a constitutional mechanism to ensure compliance with public policies and provision of social assistance to the Wayúu people in the department of Guajira, Colombia.
Puig de la Bellacasa, director of Reputation, Purpose and Values at Telefónica, congratulated the winners on their proposals: "These initiatives show that when innovation is put at the service of the people, to encourage ethics and transparency, we can address any challenge. Today more than ever, in the post-truth era, we need tools to defend truthfulness and the rights of people."
María López Escorial, president of Fundación Compromiso y Transparencia stressed that "this call is especially important because it underpins our mission of building society's trust in institutions and companies, promoting transparency, good governance and social engagement, and because the generation of voluntary practices for transparency and good governance highlights their relevance to society and the need to continue advancing them from all areas."