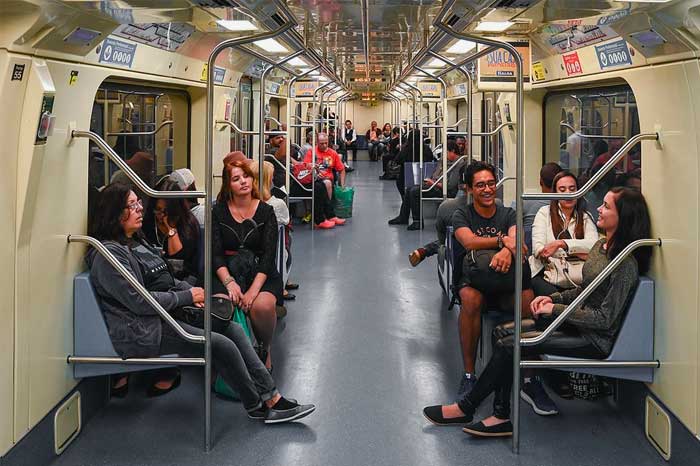 USD 296 million for Line 17 - Ouro of the São Paulo Metro
October 08, 2019
The financing of CAF for the government of the state of São Paulo will favor the integration of the new line of the railway subway system and will allow the connection to the Congonhas airport
Today was signed a USD 296 million financing agreement in Brasilia between CAF - development bank of Latin America, and the government of the state of São Paulo. This agreement aims to contribute to Line 17 - Ouro construction, part of the São Paulo monorail system. The representative of CAF in Brazil, Jaime Holguín, the executive secretary of the Secretariat of Finance and Planning of the State of São Paulo, Milton Luiz de Melo Santos, and the lawyer of National Finance, Ana Lúcia Gatto de Oliveira, attended the firm.
The loan is structured in four main components: works, operating systems, rolling stock and management. When ready, the monorail will be 7.7 kilometers long and will connect Congonhas airport with Morumbi station. The stops are Congonhas, Brooklin Paulista, Garden Airport, Vereador José Diniz, Campo Belo, Vila Cordeiro, Chucri Zaidan, and Água Espraida.
"The São Paulo monorail system will have a direct impact on the quality of life of millions of people in the city of São Paulo, since it integrates a region that does not yet have a fast transport system connected to the region's railway complex metropolitan Citizens and the local economy will benefit from the structural changes that interconnection and improved mobility generate in large cities, "said Jaime Holguín during the signing event.
"Such financing is only possible when the investments are good. In the case of São Paulo, we have the advantage of smart planning, well-executed and absolutely transparent, "said Milton Santos, executive secretary of the Fazenda Paulista, and noted that the implementation of the monorail favors the environment of the central avenue and minimizes the need for expropriations. "The resources invested will facilitate the daily life and mobility of the population of the capital and the metropolitan region of São Paulo."
"The authorization of this loan shows that our government is committed to the resumption and delivery of priority works to citizens, including line 17-Ouro. This value will accelerate the improvement of urban mobility for the people of São Paulo, "said Metropolitan Transportation Secretary Alexandre Baldy.