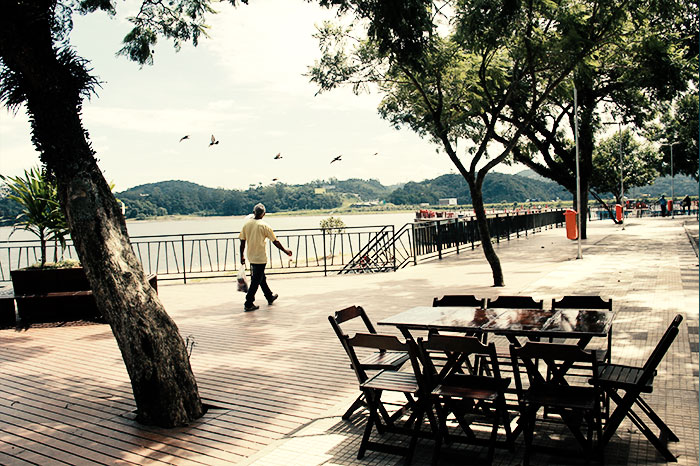 $ 286 million to boost integral development in of Brazil
December 03, 2019
Three loans have been approved for subnational entities in Brazil that will help improve infrastructure, mobility and climate resilience in the state of Alagoas and the municipality of São Bernardo do Campo, as well as promoting economic and social development in southern Brazil.
CAF - development bank of Latin America - approved three loans worth USD 286 million, which aims to improve mobility, climate resilience, competitiveness and economic performance in three regions of the country.
The first loan has a value of USD 136 million and will be managed by the Ministry of Finance of the State of Alagoas (SEFAZ). The resources will be used to finance the Alagoas Structure Program, which aims to promote the sustainable and integral development of the State with emphasis on the tourism sector through infrastructure interventions for improvement in mobility, accessibility, basic sanitation, climate resilience, and recreation. 1.2 million people are direct beneficiaries of the program that will have interventions in five of the seven regions of the State.
The second loan, of USD 80 million for Municipality of São Bernardo do Campo (SP), will contribute to the sustainable development of neighborhoods with environmental and social vulnerability through infrastructure interventions to improve mobility, accessibility, basic sanitation, health, education, and urban safety. Funds also aims to support the mitigation of environmental impacts in the area of ​​influence of the Billings reservoir - the largest water reservoir in the São Paulo Metropolitan Region.
A USD 70 million credit line was also approved in favor of Banco de Desenvolvimento Regional do Extremo Sul (BRDE) to promote economic and social development in the southern region of Brazil. The funds will contribute to increasing business productivity, enhancing innovation, improving financial inclusion and economic and social infrastructure, as well as energy efficiency and agribusiness. Operations financed under the line must be linked to the United Nations Sustainable Development Goals (SDGs).
"The three loans that we have approved in favor of Brazil ratify CAF's commitment to economic and social development that joins all regions of the country to strengthen the competitiveness and well-being of all citizens," said Luis Carranza, CAF's Executive President.
The funds approved by the board of directors reflect CAF's strategy in Brazil, based on sovereign guaranteed operations for states and municipalities , which includes infrastructure projects to improve mobility, urban requalification and provision of water and sanitation services. In the other operations, the objective is to direct resources in the medium and long term to expand access to credit by SMEs and municipalities, in accordance with the principles of improving competitiveness and productivity.