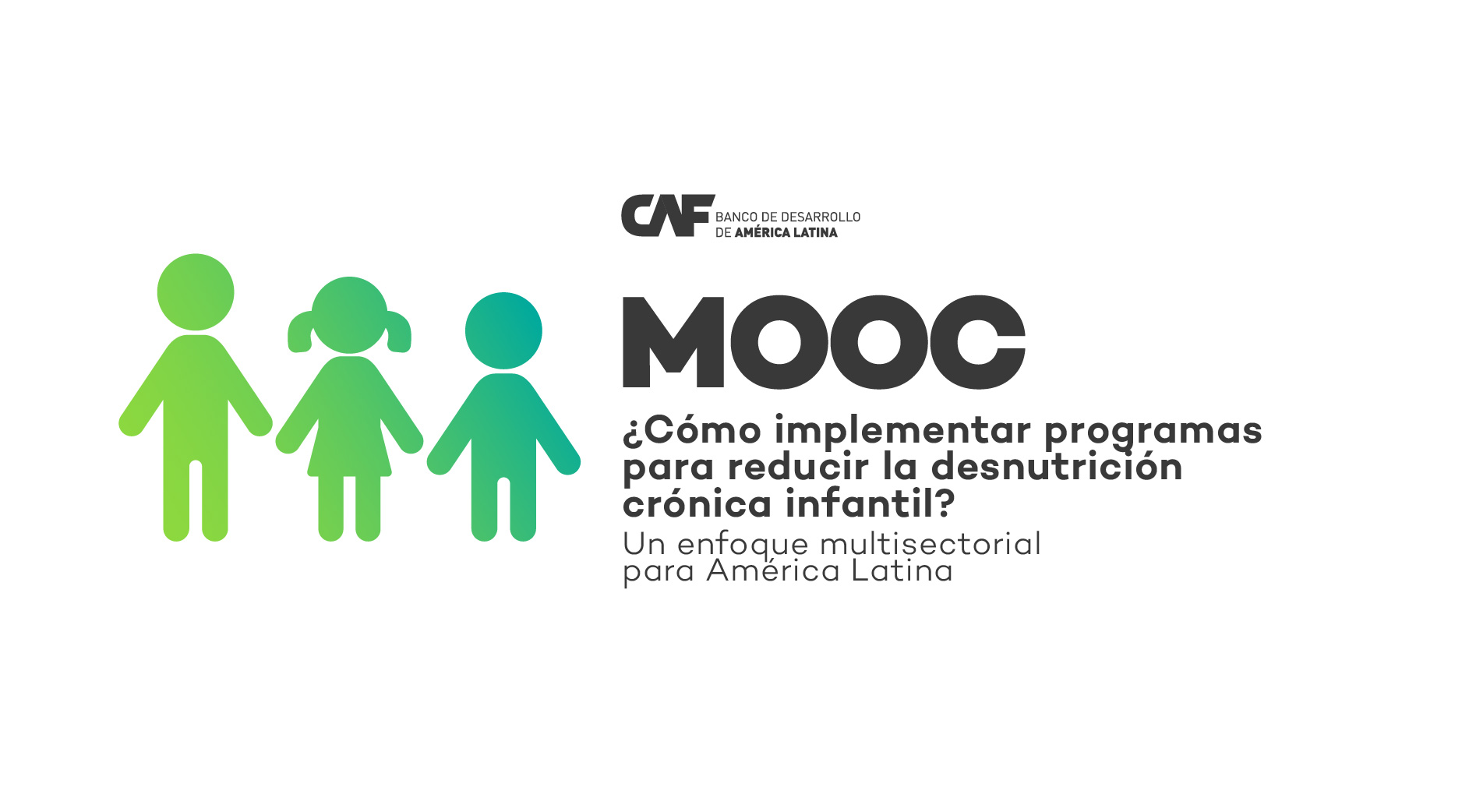 Online Course on Implementation of Chronic Child Malnutrition Reduction Programs in Latin America
February 05, 2020
Learn how to analyze the context, design, implementation, monitoring and evaluation of chronic child malnutrition reduction programs with a multi-sectoral approach to improving efficiency of public management in this MOOC developed by CAF.
Between 2000 and 2018, growth delay for Latin American girls and boys under five dropped from 16.7 to 9 percent, which account for eight million people. The purpose of this free online course designed by CAF—development bank of Latin America— is to ensure continuity of this progress based on good practices and lessons learned from a variety of cases in the region, particularly Peru. Registration is now open and the course will be available as of March 10.
How can we implement chronic child malnutrition reduction programs with the participation of a wide variety of actors and sectors? This is the basic question that the course raises, and participants will be able to access the information needed to analyze the context of a given project, as well as implement it and evaluate its results, with the ultimate goal of helping reduce levels of chronic child malnutrition.
Peru managed to reduce its rate of chronic malnutrition among children under 5 from 28 to 13 percent between 2006 and 2016. The free online course developed by CAF—development bank of Latin America—aims to teach participants how to use good practices and apply lessons learned to improving the efficiency of public management in a practical, from a dynamic approach. Classes will be taught by international physicians and teachers, as well as nutrition, public health, chronic child malnutrition, project management, evaluation and monitoring experts.
Enrollment will be open until March 10, when the course is scheduled to begin. The course approach is very practical and dynamic, combining educational texts, recommendations, examples, videos, case studies, exercises, recommended reading and evaluations. This free online course lasts 30 hours, with flexible scheduling.
For more information and to register, visit the course website.