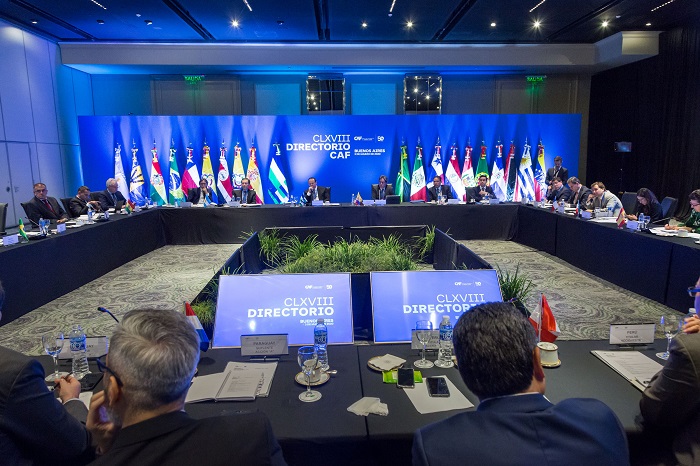 CAF approves USD 200 million to boost Trinidad and Tobago's tourism infrastructure
March 03, 2020
The loan will support the management, planning and investment of the country's tourist infrastructure development.
CAF –development bank of Latin America- approved a free disposal loan for up to USD 200 million in favor of Trinidad and Tobago to support the management, planning and investment of tourism infrastructure through improvements in the institutional and regulatory framework.
The funds, which will be managed by the Ministry of Finance, will also support various institutional initiatives currently underway, such as updating the National Tourism Policy, the strategic plan of the Trinidad and Tobago Airports Authority (AATT), the development of a National Maritime Policy and Strategy, the analysis to develop a port and logistics hub in Trinidad and Tobago, specifically in Port of Spain, and the development and integration of the Port Community System (PCS) in the logistics chains linked to ports.
Additionally, the loan contemplates improvement actions to the infrastructure that serves tourism, including those in beaches, airports, island connectivity and access to sectors with attractiveness for visitors.
"We're working closely with Trinidad and Tobago's government to support the implementation of its development plan, particularly those iniciatives related to economic diversification and productivity increase through higher quality of infrastructure, updating of plans, improvement of regulatory processes and frameworks to optimize the country's maritime and air logistics, "said Luis Carranza, CAF's executive president.
In the last three years (2017-2019) CAF approved operations for Trinidad and Tobago for USD 800 million, which represents an average of USD 267 MM per year. In 2017 and 2018, CAF granted two sovereign loans to support actions and public policy reforms aimed at strengthening fiscal sustainability, improving tax administration, the efficiency of public spending, and the management of public debt. In 2019, another loan was approved to boost the development of the national road network.