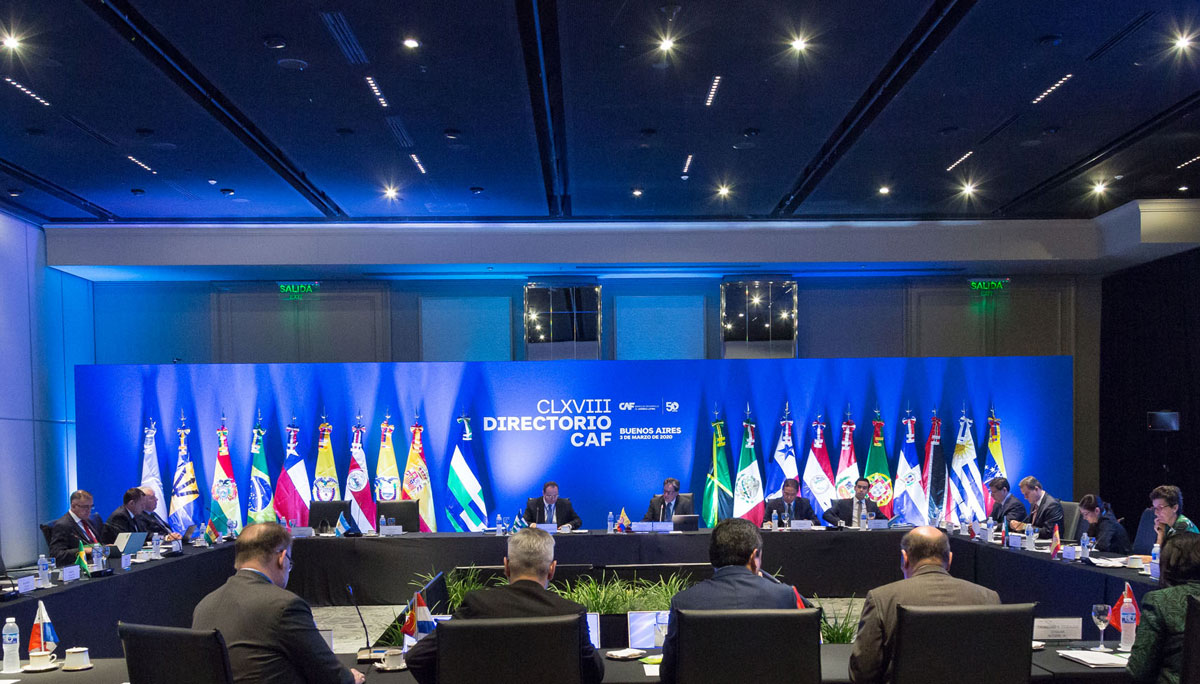 CAF Shareholders Committed to Strengthening the Institution
March 05, 2020
CAF held its XVIII Extraordinary Shareholders' Meeting on March 2 in Buenos Aires and unanimously approved the expansion of the number of seats on its Board of Directors from 2 (two) to 4 (four) for new extra-regional countries that desire to be incorporated into CAF as shareholders.
This decision was made under the institution's strategy to incorporate countries that can drive commercial exchange and investments to benefit regional productivity and improve quality of life for Latin Americans. 
CAF's XVIII Extraordinary Shareholders' Meeting also approved a Temporary Settlement Instrument for Special Situations, for the purpose of minimizing the impact of the macroeconomic risk circumstances in its member countries. The mechanism includes and guarantees the permanence of the shareholder countries that access this Instrument on the CAF Board of Directors, as well as the continuation of the institution's operations in the country. 
CAF began its operations in 1970 and went from being a sub-regional institution consisting of five Andean countries to a Latin American development bank that now has 19 shareholder countries, constituting itself as a success case in regional integration. Headquartered in Caracas, CAF has approved more than USD 188 billion over the last 50 years to contribute to sustainable development, integration and social inclusion in Latin America.