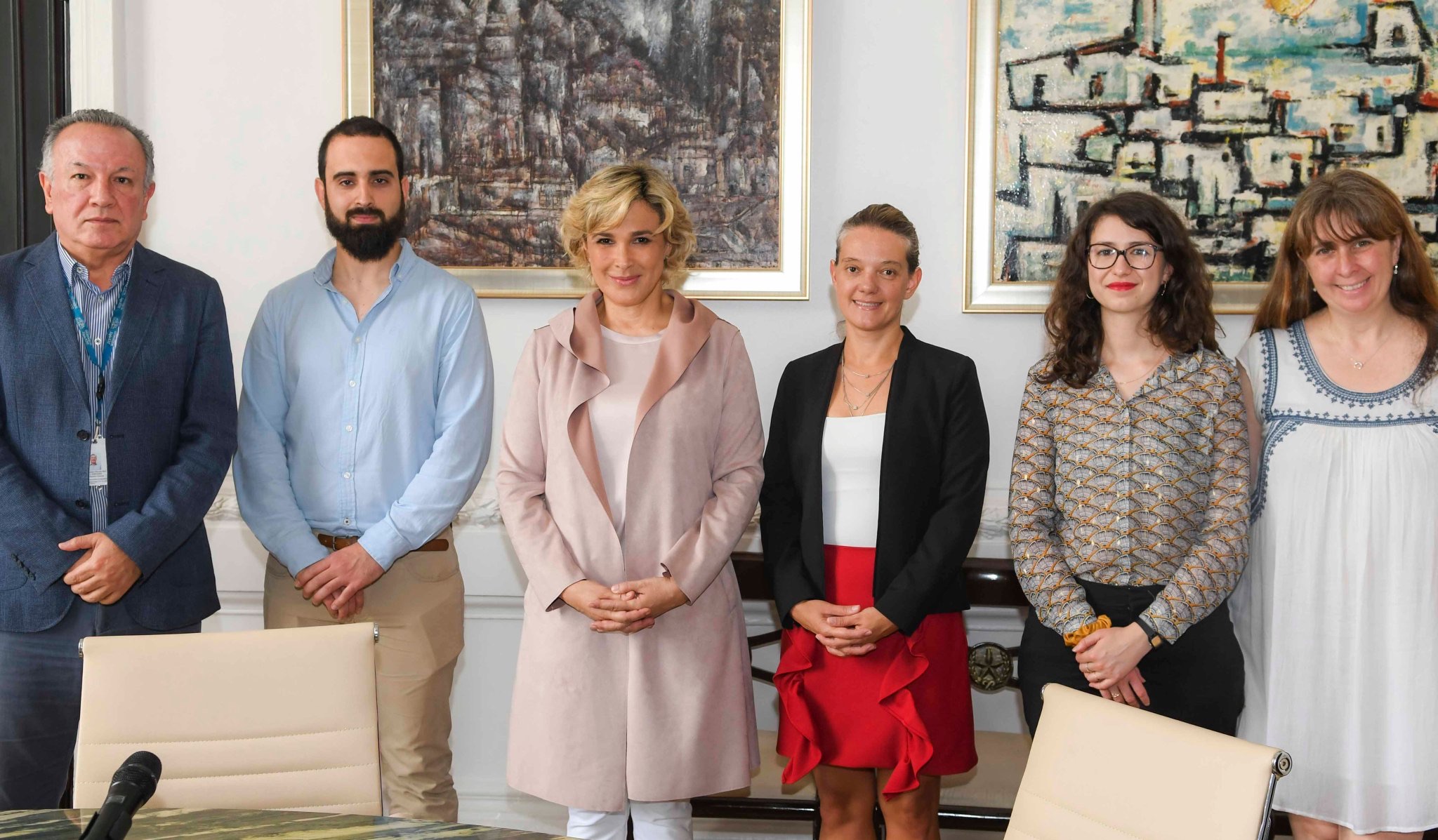 New Green Space Management Plan for Guayaquil
Quito, Ecuador,
March 16, 2020
An assessment of green spaces for public use and urban trees in the city is set to produce a plan to manage green areas in an effort to improve well-being of city residents.
CAF—development bank of Latin America—, the French Development Agency (AFD) and the European Union and Latin American Investment Fund (EU-LAIF), together with the Municipality of Guayaquil, presented a joint initiative to develop the "Plan for the Management of Green Areas and Urban Trees of Guayaquil." This initiative is developed as part of the regional project "Sustainable Cities and Climate Change," promoted by AFD as the implementing agency and CAF as executor.
Cinthya Viteri, mayor of the city of Guayaquil, said that the Plan will help the city develop an inventory of all the trees and green spaces, to learn exactly what is available, their state, and to target specific actions to mitigating climate change.
Furthermore, AFD's urban development and transport project manager Laure Khayat underscored the importance of the study, which will promote and boost sustainable development in Guayaquil.
In addition, CAF head climate change executive Carolina Cortés referred to the LAIF-CAF-AFD initiative on cities and climate change, which aims at low-carbon, climate-resilient development in Latin American cities, by financing urban projects with "co-benefits of climate change mitigation" in countries in the region, together with awareness raising in local governments.
The study will be conducted in the next 15 months and will produce an assessment of green spaces for public use and trees in the city, and the design of a green area management plan, which will define objectives, lines of action and priority issues associated with the management, safety, accessibility, inclusion, sustainability, landscape quality, and compliance with Sustainable Development Goals.
In addition, through an agreed-upon process with key stakeholders and, in particular, through the technical panel, specific measures will be identified to ensure implementation of the Plan. These actions will include strategies for financing, maintenance and sustainability of green areas and urban trees. Campaigns for dissemination of the Plan among the public will also be created, along with the design of an implementation pilot plan.