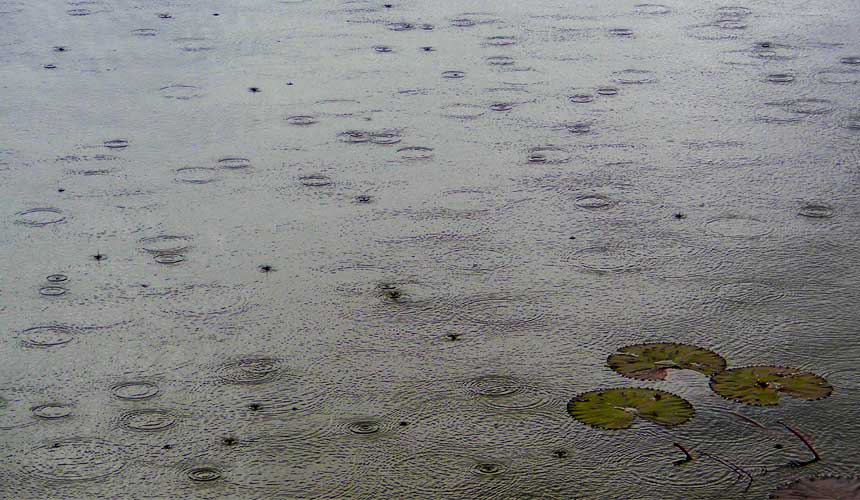 Water in Latin America: Scarcity Amidst Plenty
March 22, 2016
Water security is key to unleashing Latin America's productive potential and ensuring that all its citizens have access to quality water and sanitation services
Latin America has the privilege of being one of the regions with the largest water resources in the world, which in itself represents a competitive advantage in facing the great global challenges of the coming years, such as food security, renewable energy deployment and poverty eradication.
Our advantageous position is more than obvious: the region is home to a third of the world's fresh water. in fact, water available per capita stands at 60 cubic meters per day—compared to a global average of only 16—and we have 28 percent of the land with potential for agriculture.
But to make the most of this situation, we must first achieve water security, meaning an efficient management of water resources that boosts productivity and ensures that all Latin Americans have safe access to water and sanitation services, which include the prevention, mitigation of and adaptation to extreme weather events such as droughts and floods.
Overall, the region has a long way to go to achieve water security. A good example is found in agriculture. By 2050, the world's population will reach 9 billion and food production will need to increase by 60 percent. In this scenario, the region's exports will compensate for the water and land deficit of many importing countries, which will make Latin America a key player in global food security.
In order to develop this potential, it will be essential to strengthen the institutions that manage water resources, while massively incorporating new technologies, such as precision irrigation and the use of drones to monitor crop humidity. In addition, Latin America must make large investments to improve its irrigation infrastructures, which is necessary to increase water productivity.
Considering all this, it is not unreasonable to say that Latin America can become one of the major agricultural powers if water resources are managed efficiently.
On the other hand, the rapid urbanization process that the region has experienced since the 1970s poses significant challenges in advancing water security. Such challenges include providing drinking water to all (one in four Latin Americans does not have access to water or sanitation services), especially those living in small towns, rural areas and marginal areas of large cities. The gap in water and sanitation services could be bridged if the region invests as little as 0.3 percent of its annual GDP by 2030, according to a recent report.
This problem could be exacerbated by climate change, which could not only affect water sources, but also cause changes in rainfall patterns and lead to scarcity in some areas of the region, a fact that threatens to reduce Latin America's agricultural yield.
Water in the region could also contribute to the implementation of renewable energy, especially through the use of hydropower plants. While globally renewables generate as much as 20 percent of electric power and 13 percent of overall energy consumption, these figures almost triple in Latin America, amounting to 66 and 30 percent respectively, according to the International Energy Agency. In addition, we have developed only 26 percent of the economically exploitable hydropower potential.
While we face a wide array of challenges, the goals are clear. To achieve them, it will be imperative that governments work together with the private sector, as well as civil society and international agencies, in a well-coordinated effort to mobilize the necessary financial resources, both regionally and internationally.
To that end, in 2015CAF—development bank of Latin America— became one of the governors of the World Water Council, an agency that builds political commitment and promotes actions to solve the challenges facing good water management at all levels. This position ensures that the experiences and challenges of the region's water sector are represented on the international scene while helping the region learn from the various international success cases.
We are now facing a golden opportunity. If we manage water resources efficiently we will achieve an enviable geopolitical position and, most importantly, we will ensure that all Latin Americans have access to quality water services, contributing to the well-being of the population and the reduction of poverty.
And if that were not enough, investments in the water sector would provide the boost the region needs to claim its place among the world's most advanced economies, stimulating actions to overcome the economic downturn that scourges Latin America.
recent entries from the author
There are no more posts by the author