Five challenges to energy efficiency in the region
October 15, 2013
The loss of energy is a costly phenomenon, and Latin America registers losses of around 14 percent of the total generation. The challenge is to obtain the same benefits of the current consumption, using fewer resources.
Renewable energies in Latin America
October 07, 2013
The generation of solar and wind-powered energies is starting to take shape as a competitive solution due to the maturity of its technological developments, as it offers economically feasible prices in the presence of the increasing prices of co…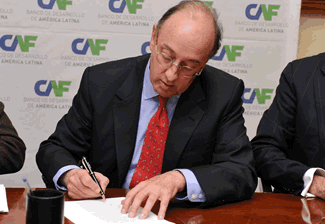 Resources for Spanish Investment in Latin America
April 26, 2013
A loan contract was signed in Madrid for USD 50 million with the Isolux Corsan Group, which will invest in broad ranging road infrastructure, energy, and civil works projects in Latin America.