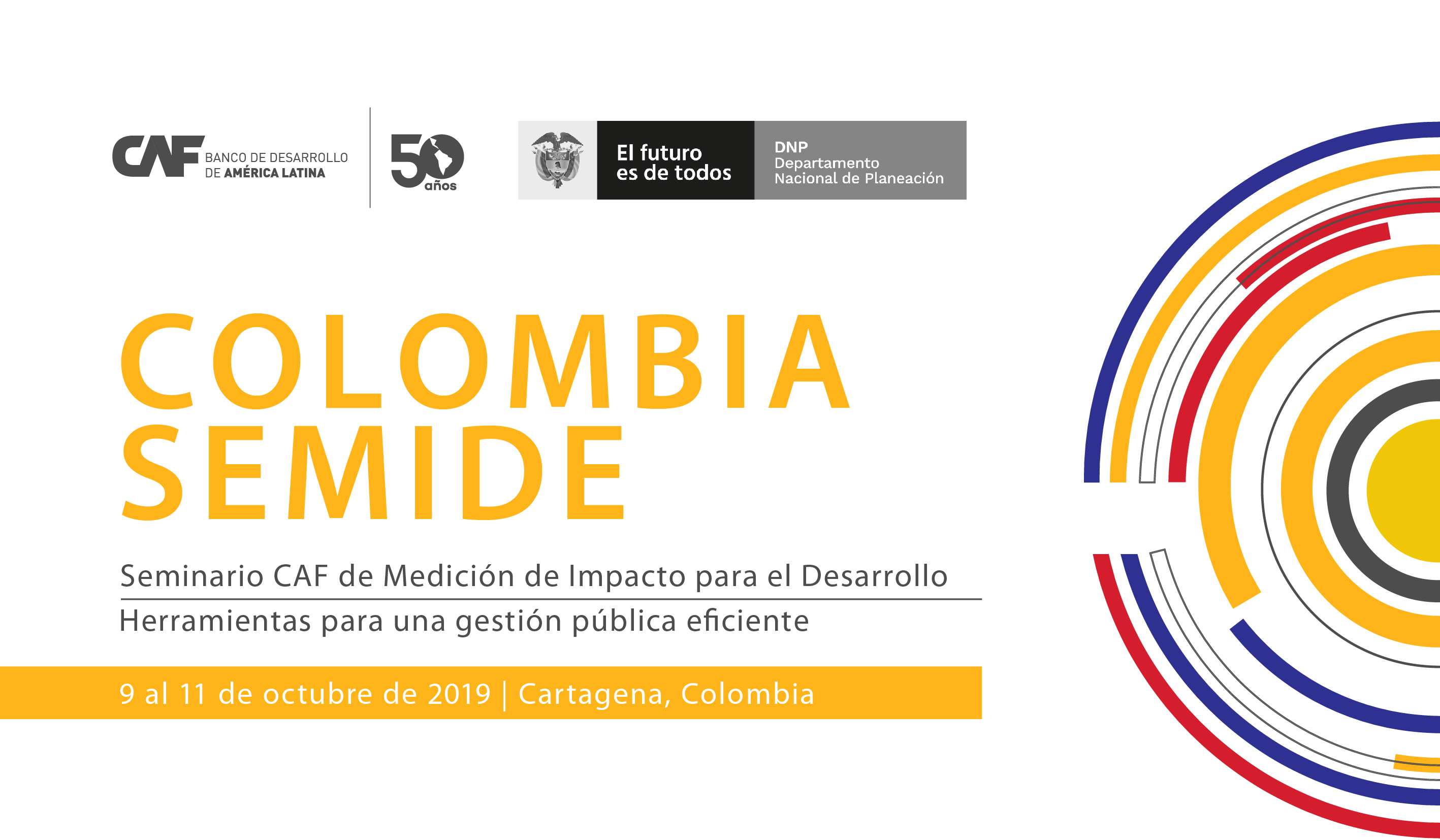 Colombia to host next CAF Seminar on Impact Measurement for Development
Bogotá / Colombia,
June 28, 2019
Throughout the meeting, successful techniques and experiences will be discussed on the use of impact assessment as a tool for public management, both in Latin America and in other countries worldwide.
On October 9-11, SEMIDE Colombia will be held in Cartagena, a seminar developed by the Directorate of Policy Impact Assessment and Learning of CAF–development bank of Latin America–, intended for officials who are currently serving in the Colombian public sector and are interested in learning about public policy impact assessment. This edition will be sponsored by Colombia's National Planning Department (DNP) and the Latin American Center for Development Administration (CLAD).
SEMIDE will train participants in the fundamentals of impact measuring methodologies, some success stories, and their impact on decision making. Participants may also receive custom advice from CAF officials regarding their own evaluations.
Selected officials will receive a full scholarship that includes the cost of transfer to the city of Cartagena, registration, accommodation and meals for 4 days and 3 nights.
The description of the application process and contact information are available on the Colombia SEMIDE website: caf.com/semidecolombia2019. The registration form must be submitted by July 31, 2019.