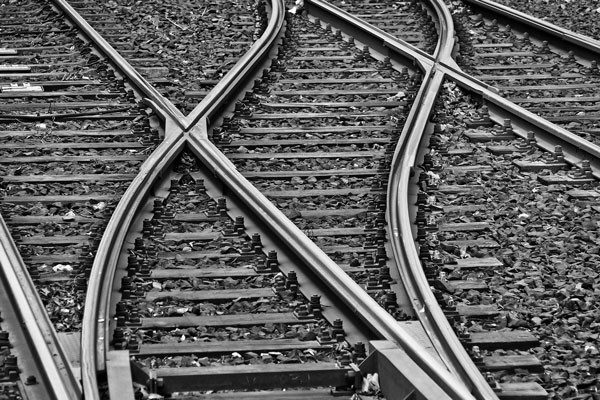 New CAF-AM Fund to Finance up to $350 Million in Central Railway Project
September 17, 2019
CAF-AM Central Railway, a financial trust managed by a subsidiary of CAF—development bank of Latin American—, will invest in the Central Railway Project, with a view to helping boost infrastructure investment in Uruguay. The issue was presented to institutional investors at Bolsa Electrónica de Valores S.A. (BEVSA).
In order to channel funds to finance long-term infrastructure projects, CAF-AM Administradora de Activos Uruguay S.A. created the CAF-AM Central Railway Financial Trust, aimed at funding the Central Railway project, which will help revamp the railway section between Montevideo and Paso de los Toros.
The Central Railway Project will be developed under a Public Private Partnership (PPP), with a total cost of approximately US$1.1 billion, and will help improve logistics and boost development of the country.
The Financial Trust will issue Participation Certificates in Uruguayan pesos for the equivalent of 3 billion indexed units, which equals approximately USD 350 million. The certificates will be issued at the end of September in three tranches: retail, "Large-Volume Investors" and wholesalers. The objective of the CAF-AM-managed trust is to invest in Senior Debt of the Central Railway Project.
"The trust offers investors long-term opportunities that will result in improved infrastructure in the country. This type of proposal is a win for all parties and we are proud to help realize it," said François Borit, CAF representative in Uruguay.
Eduardo Barbieri, general manager of BEVSA, stressed the increasing importance of the stock exchange to mobilize investments. "Our goal is to provide tools to investors who seek the best returns, while providing the necessary resources for infrastructure development in the country," he said.
Currently CAF-AM Uruguay manages the Financial Trust Debt Fund for Infrastructure in Uruguay CAF I ("CAF I Fund"), issued in 2016 with a face value of IU 2.8 billion, equivalent to US$350 million, and the Financial Trust Debt Fund for Infrastructure in Uruguay II CAF-AM ("CAF-AM Fund II"), issued in 2018, with a face value of IU 4 billon, equivalent to US$500 million.