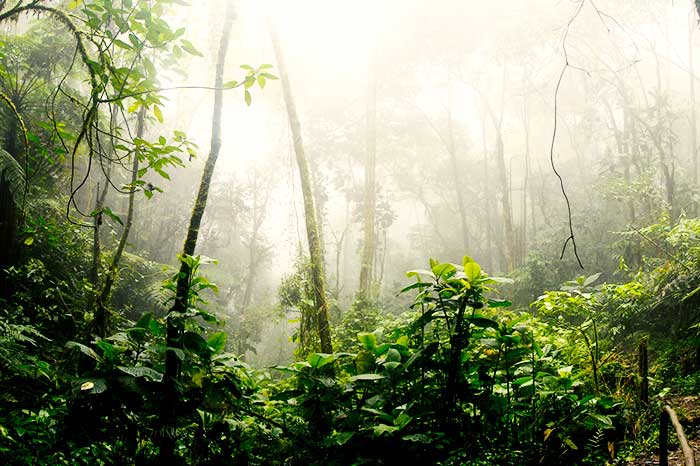 CAF protects 300,000 hectares of the Peruvian Amazon and neutralizes greenhouse gas emissions emitted since 1970
Madrid / España,
December 10, 2019
The joint work with 400 families helps to combat climate change pragmatically from the institutional commitment, contributes to the Sustainable Development Goals (SDG No. 13) and contributes to economic and social transformation for the benefit of sustainable development.
With the purpose of contributing to the protection of the Amazon and in accordance with its commitment to sustainable development, CAF - development bank of Latin America - neutralized the greenhouse gas (GHG) emissions generated since the beginning of its operations in 1970 until 2018. The institution acquired 162,986 carbon credits from a project in the Peruvian Amazon that protects and regenerates more than 300,000 hectares of forest, removes more than 1.5 million tons of carbon dioxide per year and benefits 400 local producing families Chestnut
Carbon neutrality is a technical and regulated process that seeks to measure, reduce, and compensate for the residual GHG emissions of an organization, in order to neutralize the environmental impacts generated during the development of its activities. Taking into account the calculation of the institutional carbon footprint since 1970 (162,986 ton CO2e), validated and verified under the strictest international standards, a project was selected to promote the preservation of natural resources.
"With this compensation action, CAF reiterates its institutional commitment to sustainable development, the fight against deforestation and forest degradation in Latin America. Similarly, it highlights its active and coherent link with the Paris Agreement on Climate Change, and evidences a continuous improvement in the development of its Institutional System of Environmental Management (SIGA), "said Luis Carranza, executive president of the multilateral organization.
CAF integrates social and environmental variables into its management policies and includes eco-trust and sustainability criteria in all its operations. In addition, it will continue to strengthen the mechanisms that allow it to modify the institutional processes that directly affect an increase in annual GHG emissions.
The announcement of carbon neutrality was presented in the framework of the COP25 held in Madrid, in which the institution has an active role through support to the countries of the region in the definition of more ambitious National Commitments Determined and the mobilization of green financing for development projects in Latin America.