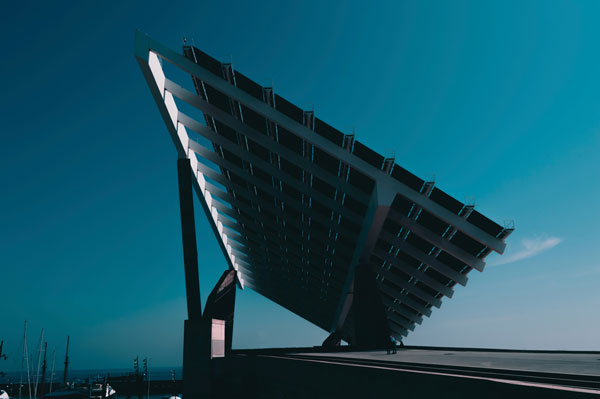 JBIC of Japan grants CAF a new loan for USD 200 million for green projects in Latin America
Tokio / Japón,
March 23, 2020
The two financial institutions have jointly provided funds for investments in environmental protection and sustainable development in Latin America for more than four decades
Japan Bank for International Cooperation (JBIC) granted a new USD 200 million line of credit to CAF—development bank of Latin America—to promote quality infrastructure investments in environment preservation and sustainable growth in the region, called QI-ESG under the JBIC's investment facility for growth.
Projects in Ecuador, Panama, Paraguay and Peru have already been jointly identified for this new line of credit.
Projects in Latin America with a climate focus, in sectors such as renewable energy, energy efficiency, electric mobility and sustainable transport, water supply or water pollution prevention, among others, are eligible for this line of credit.
In the last 10 years, this is the third line of credit signed by JBIC and CAF for a total of USD 600 million, aimed at underpinning green projects. The first agreement was signed in 2011 for USD 300 million and the second in 2016 for USD 100 million. These funds have been earmarked to finance large-scale projects in the region, including renewable energy and sustainable transport projects in Brazil, Chile, Ecuador, Mexico and Peru
Projects in Ecuador, Panama, Paraguay and Peru in the sectors mentioned above have already been jointly identified for this new line of credit. The impact on these lines of credit for sustainability in the region is significant, as they seek to finance well designed projects and meet world-class standards in the environmental and social field, in an attempt to enhance their feasibility. With this line of credit, CAF is channeling funds from Japan's financing sources (JBIC invited 6 Japanese banks [Mizuho Bank, Ltd., The Joyo Bank, Ltd., The Bank of Yokohama, Ltd., The Hachijuni Bank, Ltd., The Bank of Saga, Ltd. and The Gunma Bank, Ltd.] to provide funds to the credit line) for the benefit of the region under favorable financial conditions.
The relationship between JBIC and CAF dates back to 1975, and since then, cooperation has strengthened, focusing on supporting sustainable development of Latin American countries.