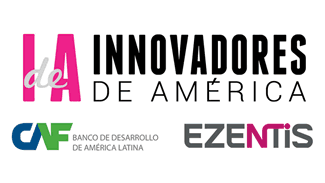 Colombia leads Innovators of America nominations
March 06, 2014
Nominations deadline extended to March 16.
(Santo Domingo, Dominican Republic) - With just a few days to go before the deadline to submit nominations for the second Innovators of Americaawards, Colombia stands tall as the undisputed leader in the number of nominations by country, having 53 percent of the total received so far.
With 400 nominations for innovation in six categories submitted as of Feb. 28, 213 represent entrepreneurs from Colombia, followed by Mexico and Venezuela in distant second and third places with 38 and 30 nominations, respectively.
Argentina trails in fourth place with 28 nominations, followed by Chile with 15 and Bolivia with 14. Other countries who have not yet reached nominations with two figures includeBrazil and the Dominican Republic with nine, followed by Guatemala, Ecuador and Peru with seven and Costa Rica with six nominations.
Coming in at the end of the pack are Panama and Urugay (four), Nicaragua (three), Puerto Rico (two) and finally Paraguay and Cuba with just one nomination.
Nominations for Latin American innovators and entrepreneurs in the awards ceremny's second edition will be accepted through March 16 and may be submitted at www.innovadoresdeamerica.org.
About Innovators of America
Innovators of America, the award, which promotes innovation across Latin America, serves as a platform for the exchange of knowledge and opportunities involving multiple players, including academic institutions and private and public-sector organizations, cultivating a vast network of partners who are working to create a new development model in our region.
Launched under the sponsorship of CAF-development bank of Latin America-and Ezentis, the award recognizes the most outstanding Latin American innovative efforts in six categories: Social Development, Education, Design, Business and Industry, Sustainability and Ecology and finally, Science and Technology. Winners receive Innovators of America statuettes and USD50,000.