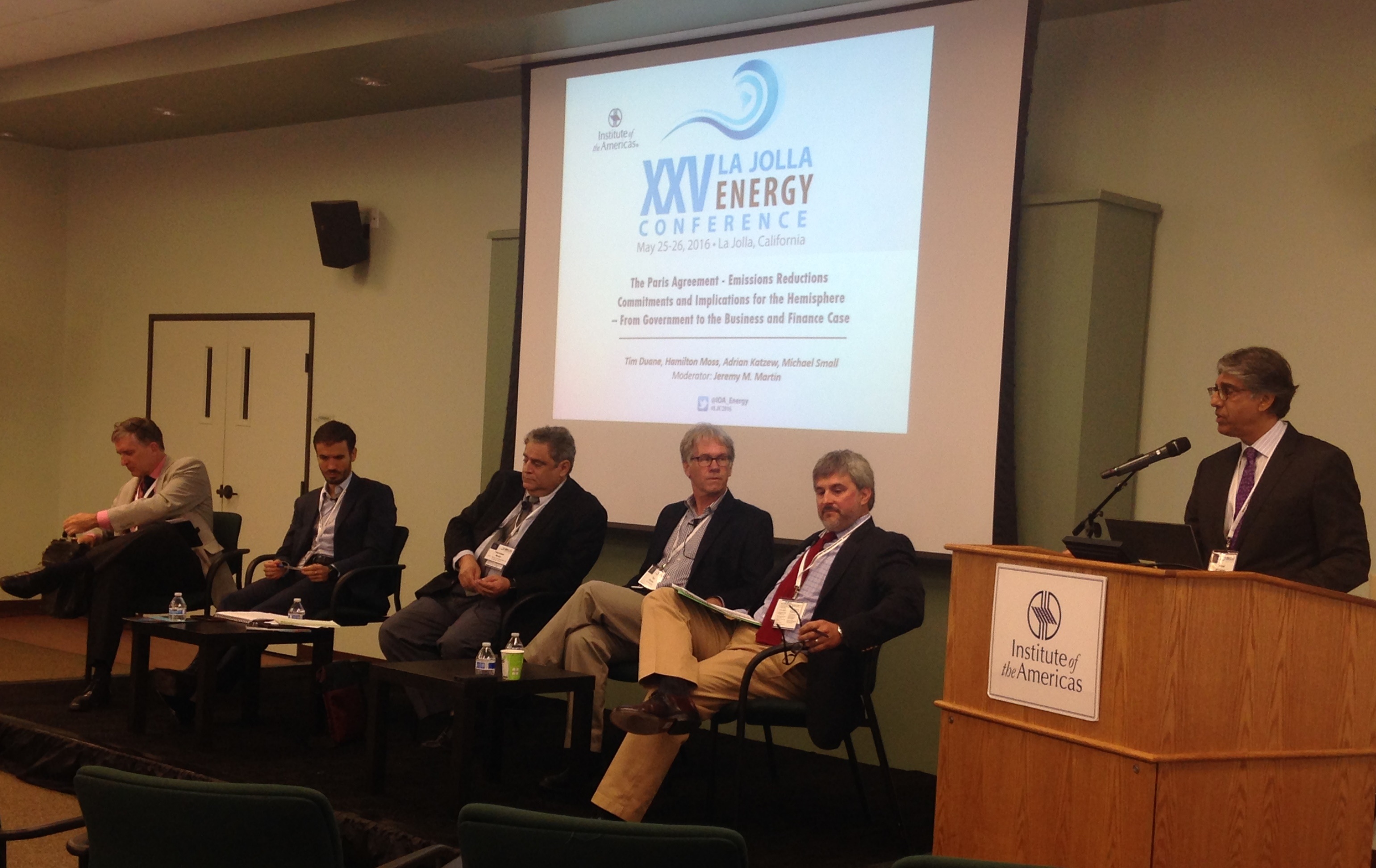 Latin America: toward energy diversification
June 30, 2016
The 25th Conference of La Jolla Energy brought together renowned international experts in the city of San Diego, to discuss issues related to the development of energy policies and the reduction of greenhouse gasses
Leaders of the energy industry and governments met at the 25th Conference of La Jolla Energy, held in the city of San Diego, in the United States, to facilitate dialogue for the development of energy policies and promote economic development.
The conference, organized by the Institute of the Americas, highlighted the dependence of Latin American countries due to energy generation based on hydrological sources, which represents a challenge in the face of the changes of the Latin American hydrological system resulting from climate change. Droughts and rains are more intense, considerably affecting energy security in these countries.
The forum noted that energy integration may help as a mechanism to mitigate risks, as exchanges of energy are set up according to the opportunity, whether by leveraging the excess water in one country to cover the deficit in another, or because it somehow helps achieve an expansion in the diversification of primary sources used to satisfy the demand.
Hamilton Moss, Energy Vice-President, highlighted the need of the Western Hemisphere, specially the Latin American and Caribbean region, to comply with the Paris Agreement, where an expansion of investments in renewable energies is key.
Moss mentioned that one of the main barriers is the subject of financing, where governments and global corporations have promised millions to the Global Climate Fund, which would be aimed at the most vulnerable regions, such as Latin America, where multilateral institutions and development banks, such as CAF, play an essential role as financial intermediaries for the promotion of the region.