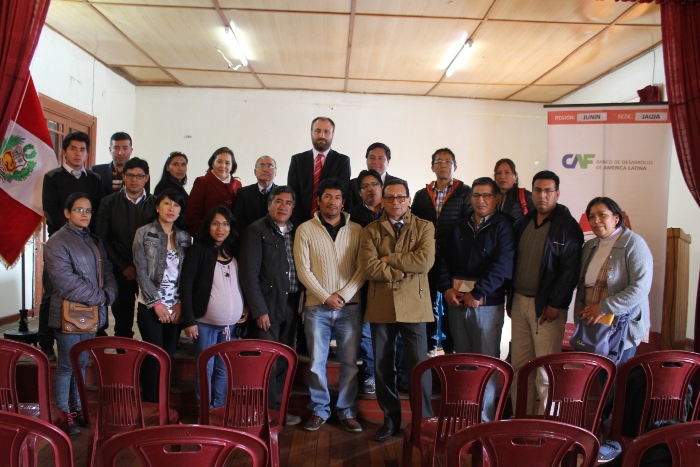 Leadership Program reaches Jauja, Peru
Jauja, Perú,
August 08, 2016
The Leadership for Change Program will be taught for the first time in the Province of Jauja, located in the outskirts of Lima, thanks to the alliance between the Governance and Public Policy Institute of the Universidad San Martín de Porres (USMP) and CAF, Development Bank of Latin America
The opening of the Program in Jauja gathered 102 registered participants, which included public officials and leaders of the region seeking to strengthen their knowledge and improve efficiency in the performance of their public functions.
Ivan Torres, Mayor of Jauja, highlighted that "Peru as a whole, and Jauja in particular, will consolidate their advances regarding sustainable development when its government institutions are led by leaders that have a great transformation capacity and seek to improve the wellbeing of their societies as their only objective".
Jorge Gobitz, General Coordinator of the program in Peru, highlighted the methodological aspects and invited the students to take advantage of the tools offered by the course. At a national level, it is expected that more than 400 Peruvians will receive the six-month training course.
Ezequiel Galatro, CAF Executive, stated, "The ethical commitment and the opening of spaces for debate will allow for leaders to share their initiatives with society, enabling the social consensus that is necessary to implement them".
Since 2005, the Leadership for Change Program has trained more than 6,500 participants in 511 municipalities of Peru. In Latin America, the number of participants reaches over 31,000 participants from seven countries of the region.