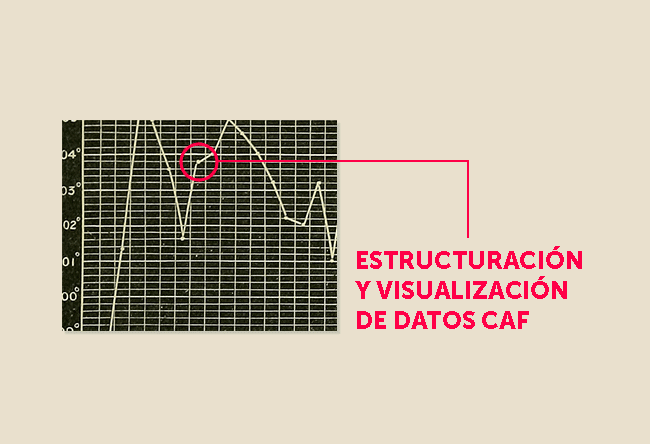 Sistemas Mapache win the data structuring and visualizing challenge
August 24, 2016
The Argentinean team stood out with its proposal for a simple solution without neglecting functionality in data structuring and visualizing, in addition to incorporating suggestions that provide value added to the project
The team, made up by Leandro Stryjek, Damián Castiñeiras, and Vladimiro Bellini, from Sistemas Mapache, is the winners of the "CAF Data Structuring and Visualizing Challenge", launched during the most recent edition of Datafest 2016, organized by the newspaper La Nación and Universidad Austral.
The election of the proposal included the participation of CAF and La Nacion data, which evaluated the feasibility, pertinence, and sustainability in case of implementation. Sistemas Mapache will receive an award of USD 3,000 and will be considered as a possible executor of the project.
The challenge was launched with the objective of promoting the research and development of projects for the start, dissemination, and mining of databases produced by CAF.
The invitation included communicators, data miners, designers, and all those interested in working with Latin American data. Participants should consider four main aspects:
Use of CAF experts
Structure the data in a model that is consistent with the characteristics of the surveys
Develop a proposal to feed the proposed model with the following surveys
Propose a system to visualize data
CAF, as a development bank, gathers information on Latin America with the purpose of sharing it through different means for academic use and as reference for the development of public policies in the sectors that have an influence in the region's productive transformation and the improvement of the quality of life of its inhabitants. In this framework, it expects to expand access to information, which traditionally has been shared through articles and publications, with sets of data and visualizations, as it has already been done in the Observatorio de Movilidad Urbana (Urban Mobility Observatory).