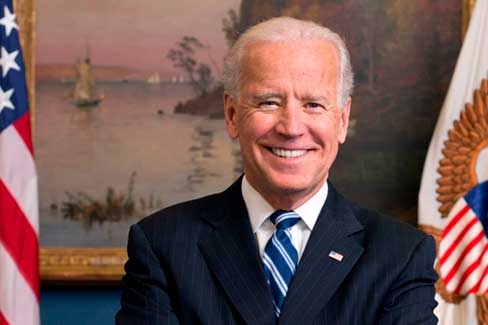 US Vice President Joe Biden to Address 20th Annual CAF Conference
August 26, 2016
US Vice President Joe Biden will deliver keynote remarks on United States policy towards the Western Hemisphere during the opening session of the 20th Annual CAF Conference at the Willard InterContinental Hotel in Washington, DC on Wednesday, September 7 from 2:00 to 3:00 pm
The conference, jointly organized by CAF - Development Bank of Latin America, the Inter-American Dialogue, and the Organization of America States, brings together more than 1,000 world leaders, diplomats, economists, and political analysts over two days for discussions on the state of politics, economics, and social policy in the Western Hemisphere, as well as global economic and political relations with Latin America.
Featured speakers include former Presidents Laura Chinchilla of Costa Rica and Martin Torrijos of Panama; Colombian Foreign Affairs and Post Conflict Ministers María Ángela Holguín and Rafael Pardo; Colombian Attorney General Néstor Humberto Martínez; Paraguayan Housing Minister Soledad Núñez; CAF - Development Bank of Latin America President Enrique García; New Development Bank President K.V. Kamath; and former Inter-American Development Bank President Enrique V. Iglesias. A complete program can be found online at www.thedialogue.org/CAF20.
Registration will begin at 12:00 pm, close promptly at 1:30 pm, and reopen again at 3:15 pm. Only registered guests will be permitted entry.
Media representatives must RSVP to press@thedialogue.org and should be prepared to present a US Government-issued identification card (Department of State, White House, Congress, Department of Defense, or Foreign Press Center), a media-issued photo identification card, or a letter from their employer on letterhead verifying their employment as a journalist, accompanied by an official photo identification card (driver's license or passport). Pre-set time for cameras and access for stills is 11:30 am. Final access time for writers is 1:30 pm.
The event will be streamed live in English and Spanish online at www.caf.com/xx-conferencia-caf/ and www.thedialogue.org/CAF20 and can be followed on Twitter in English @The_Dialogue and in Spanish @AgendaCAF or using #DialogoCAF.