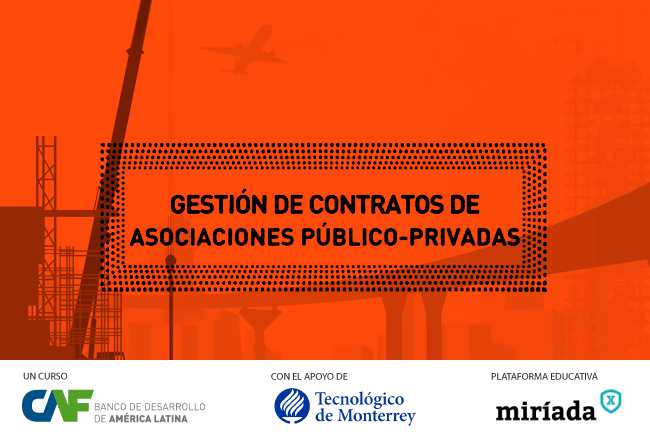 CAF Offers Free Online Course on PPP Contract Management
Caracas / Venezuela,
September 04, 2017
Registrations are open until September 12 for the first MOOC on: "Introduction to Public-Private Partnership Contract Management," where students will discuss practical examples, learn various tools and implications in the execution and operation phases and possible deviations, among others.
CAF—development bank of Latin America—shares its experience as a leader in promoting infrastructure projects in the region through the mass open online course (MOOC) "Introduction to Public-Private Partnership Contract Management," the first of its kind worldwide.
Registration for the course is open until September 12, which targets professionals in the following areas of the public and private sectors: agencies responsible for overseeing and regulating PPP contracts; contractors, investors and project developers; government agencies; professional associations; as well as students and teachers involved in the area.
The course is divided into three modules: contract analysis and legal and institutional framework, supervision of the contractor's work during implementation and operation phase and contract amendments. During the four weeks of the course, participants will learn about the importance of the contract management phase, and become familiar with monitoring tools available, learning the strengths and weaknesses of each of them. In addition, participants will study common problems in this type of contract and learn how to manage them.
The course approach is very practical and dynamic, combining textbook material, recommendations, examples, videos, case studies, exercises, recommended reading and evaluations. The course can be completed in only 24 hours of study, and it can be taken concurrently with work duties.
This CAF-led initiative is supported by the Monterrey Institute of Technology and Higher Studies, through the Miríada X platform. Click here for more information and registration.