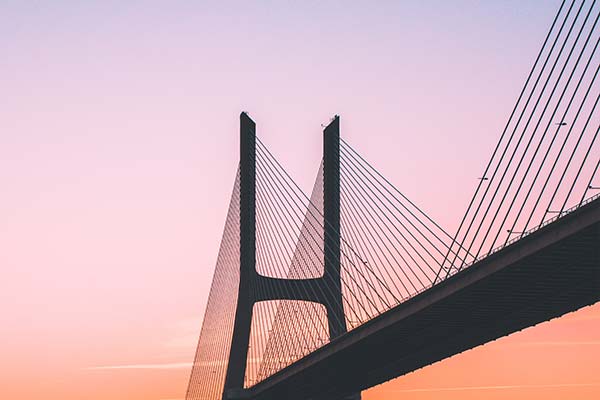 Ministers, experts and leaders in the private sector to introduce investment opportunities in integration infrastructure in Latin America
Madrid / España,
July 12, 2018
During the CAF Conference: Infrastructure for the Integration of Latin America held in Madrid, the Ministers of Economy, Finance and Planning, representatives of the private sector, and experts from Latin America and Spain spoke about investment opportunities in quality infrastructure, financing, implementation of new technologies, adaptation to climate change, and reduction of social and territorial inequalities, among other critical topics for regional development.
Promoting investment in quality and sustainable infrastructure to improve their productivity and the well-being of their population is among the priorities of Latin America and the Caribbean. Since the demand exceeds the public sector's capacity, the role of the private sector and the development banking is crucial to achieve an annual investment of nearly 5% of the GDP, required to close the gap in the sector.
"Infrastructure plays a key role in the physical and functional integration of Latin America, which is why initiatives such as the CAF Conference are important to analyze and promote investment opportunities in the region, besides proposing guidelines that will allow us to outlined a new strategic agenda, prioritizing the efficiency of investments in infrastructure and logistics integration, while also mitigating externalities that affect productivity and hinder Latin American development," said CAF's Executive President, Luis Carranza.
At a country level, according to Infralatam, Bolivia was the Latin American country with the highest rate of infrastructure investment in 2015, amounting to 8.4% of the GDP, whereas Peru invested 6.9%, Colombia 6.4%, Panama 4.5%, Chile 3.1% (in 2014), Argentina, Uruguay and Brazil around 1.6%, and Mexico 1.4%.
"Infrastructure investment is one of the cornerstones for economic and social development. Bolivia is committed to implementing regional projects such as the 'Central Bi-Oceanic Railway Corridor' or the 'Viru Viru Airport Hub', in order promote better integration to international trade," said the Bolivian Minister of Planning, Mariana Prado.
In turn, the Paraguayan Minister of Finance, Lea Giménez, explained that: "A significant part of the public investment program in Paraguay targets regional integration. A good example is the recent bi-oceanic corridor project, with construction scheduled to being this year. This initiative aims to integrate four countries, from the Atlantic coast of Brazil, through the Paraguayan western region (Chaco), crossing through Argentina and finally ending on the Chilean coast, in the Pacific ocean. Such projects represent the new integrative trend seen in Latin America, which will generate countless investment opportunities."
During the CAF Conference: Infrastructure for the integration of Latin America held in Madrid, ministers of Economy, Finance and Planning, representatives of the private sector, and experts from Latin America and Spain discussed the opportunities for Latin American integration by developing infrastructure and focusing on logistics corridors, as well as the challenges and opportunities of project financing and priority investment programs, in order advance a regional integration agenda.
Although it is necessary to increase investment in infrastructure, both in terms of quantity and quality, it is also crucial to address other aspects that favor the functionality and sustainability of investments, such as those related to financing, application of new technologies, adaptation to climate change, and contribution to reducing social and territorial inequalities, among others.
"Colombia can make significant contributions. We were there, presenting the innovations we have introduced in recent years, allowing us to transform the geography of Colombia with new works that will enable our country to become more competitive and to grow at a higher rate," said the Colombian Minister of Finance, Mauricio Cárdenas.
The CAF Conference: Infrastructure for the Integration of Latin America, held at Casa de América in Madrid, Spain, was attended by José Luis Ábalos, Spanish Minister of Public Works; Ana de la Cueva, Spanish State Secretary for Economy and Business Support; Pilar Más, Director General of Macroeconomic Analysis and International Economy of the Spanish Ministry of Economy and Business; Esteves Colnago Junior, Chairman of CAF's Board of Directors and Brazilian Minister of Planning, Development and Management;  Mariana Prado, Bolivian Minister of Development Planning;  Dyogo de Oliveira, President of the Brazilian Development Bank (BNDES);  Mauricio Cárdenas, Colombian Minister of Finance and Public Credit;  Humberto Colman, Paraguayan Deputy Minister of Finance;  Pedro Grados, Chairman of the Board of Directors of the Corporación Financiera de Desarrollo (Financial Development Corporation) of Peru;  Mario Bergara, President of the Central Bank of Uruguay;  Santiago Miralles, Director General of Casa de América;  Salvador Marín, President of COFIDES;  Narciso Casado, Director of the Chairman's Office, International and Institutional Relations at the Confederation of Employers and Industries of Spain (CEOE), Isaac Martín-Barbero, President of INECO; and Juan Béjar, President of Globalvía, among others.