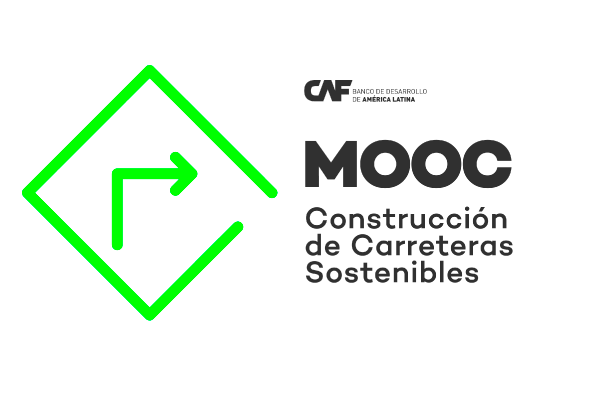 Better Paved than Sorry: New CAF free online course on sustainable road construction
Caracas / Venezuela,
October 31, 2018
Learning the different problems affecting flexible pavement and promoting prevention and treatment is one of the objectives of the training modules to improve road safety and reduce maintenance costs.
Latin America has more than 1,800,000 miles (3.0 million km) of roads in 7.14 million sq. miles (18.5 million km2) of territory. However, density of paved roads is low, similar to Africa, 42 times lower than in Europe and 10 times lower than in the United States. Maintenance of existing roads is just as important as the construction of new infrastructure, especially in a region like Latin America with its lagging road system. In this regard, it is vital to learn about the most common problems on flexible pavement and to analyze possible causes and solutions, not only to perform adequate repairs, but to prevent them from reoccurring in the future.
CAF-development bank of Latin America- is offering a new free online course titled "Sustainable Road Construction: How to prevent and fix damage to flexible pavement," which contains 6 training modules for a 30-hour, 5-week period, where students will learn about the types of problems affecting pavement, their causes and consequences, in addition to prevention measures such as mix design and correct layering; damage mitigation measures; as well as pavement recycling techniques. The purpose of the course is to improve roads in Latin America.
The most common problems of flexible pavement that will be analyzed include fatigue cracking, errors in construction, presence of expansive surface clays, as well as plastic deformations, detachment, raveling, bleeding, edge cracking, geological faults and water infiltration.
Sustainable roads aim at the application of principles of sustainable development while striking a balance between economic well-being, environmental conservation and respect for social values. In this sense, we must think of the roads of the future (planned, built with innovative techniques to reduce environmental impact, managed to improve the productivity, and providing high-quality services to users) in order to achieve inclusive and sustainable growth.
Deadline to sign up is November 12 and the course will be taught in Spanish. At the end of the course and after having completed 75% of each mandatory activity, students will receive a certificate of participation, free of charge. If students wish to receive a completion certificate, they must complete 100% of each mandatory activity and pay 40 euros.
Click here to sign up for the course free of charge and learn more about it.