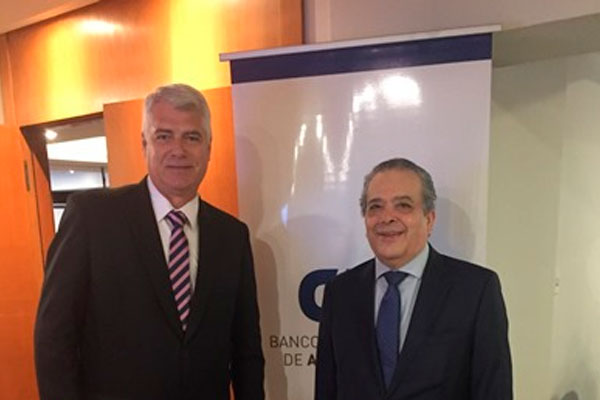 Paraguay assesses private financing modalities applied in Colombia and Peru
Asunción / Paraguay,
October 11, 2018
Experts from Chile and Peru in economic regulation and procurement for the development of public infrastructure and transport projects, especially in structuring PPP projects, and in the Obras por Impuestos (Works for Taxes) program, shared their knowledge on private financing of public projects with Paraguayan officials.
CAF-development bank of Latin America- and the Paraguayan Ministry of Public Works and Communications organized the "Workshop on Private Financing for Public Projects," in which the Director of Decentralized Investment at Proinversión Peru, Denisse Miralles, and the renowned Chilean consultant Eduardo Abredapo, shared their experiences and expertise on the matter.
The main topic discussed in the workshop was the modality known as "works for taxes", an issue on which a bill will be presented to the National Congress by the government of President Mario Abdo Benítez.
In his keynote speech, the Minister of Public Works and Communications of Paraguay, Arnoldo Wiens, appreciated CAF's initiative to organize this workshop, taking into account the valuable input that the international specialists will provide on this modality, and that will provide a more complete overview in order to make the presentation before the National Congress.
Furthermore, CAF representative in Paraguay, Jorge Gärtner, pointed out that the institution is pleased to help raise awareness among officials of the new administration on the need for proper structuring of infrastructure projects, including those intended for PPPs and other modalities such as Works for Taxes, applied in other countries as a way to attract private investments. 
Paraguay's new administration is interested in exploring new forms of financing public projects through private investors, and the Works for Taxes program, implemented in Peru a few years ago and in Colombia since last year, is an example of alternatives that can be replicated in this country. Therefore, this meeting with international experts favored a more in-depth discussion on this new tool that will allow us to increase the possibility of private financing for public projects.