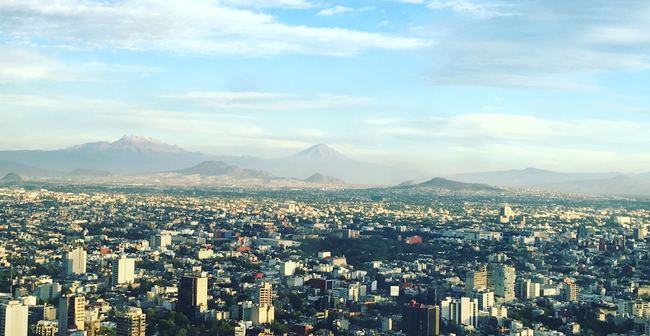 Sustainable territories to improve people's well-being
October 02, 2018
Through its "Cities with a Future" program, CAF is seeking to implement features such as sustainability in time and territorially defined cities, conceived to enhance urban accessibility. The program was presented at the 1st International Conference on Sustainable Territories.
Latin America has become the region with the most rapid urban growth and one of the most urbanized areas, second only to North America. This urbanization process, when properly managed, can be beneficial not only to the cities but also to the socio-economic performance of the countries in the region. Cities have the potential to become sources of innovation and economic growth as they stimulate economies of agglomeration, based on the benefits of proximity, intensity and frequency of exchanges of goods and ideas between different economic agents that coexist in the territory. 
This is of course one of the major issues on which experts in the 1st International Conference on Sustainable Territories concur, which took place in Quito, and was attended by public policy makers, political leaders, representatives of political movements, and central and local government entities. 
"Cities have become an essential stage for tackling and providing a solution to the problems of exclusion, inequality and poverty. With the right policies, cities may be turned into areas in which the well-being of the community may be improved by exchanging ideas, recreation and the consumption of material and immaterial goods. However, uncontrolled growth, lack of planning and long-term policies are just some of the reasons why densification of cities has not resulted in higher productivity and improved well-being of people in Latin America," explained Bernardo Requena, CAF representative in Ecuador. 
In addition, Nuno Queiros, representative of the United Nations Development Program (UNDP), highlighted urban management as one of the crosscutting themes for sustainable development. He stressed that efforts at various levels of the public and private sector, academia, civil society and international cooperation need to be coordinated in order to offset the deficit in social cohesion and coexistence, the high levels of segregation and inequality in urban areas. 
The Conference addressed issues focused on improving well-being of the population in key areas such as transport, technology, housing, education and governance, which help devise an agenda that allows countries to meet the challenges and priorities of decentralized governments.