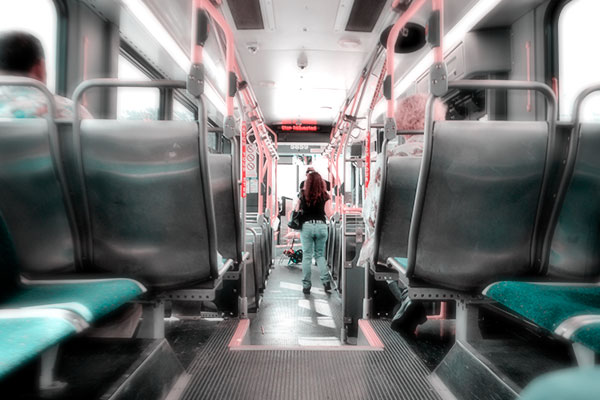 Results of a CAF study on demand and gender management strategies for sustainable mobility were presented to Mexico City's new authorities
Ciudad de México / México,
December 04, 2018
CAF—development bank of Latin America—presented the conclusions of a study that identified differences in mobility between men and women based on a context of traditional gender roles, as well as the challenges and opportunities of implementing an ecozone in the city center.
Integrating, improving and protecting are the main working themes of Mexico City's incoming mobility authorities. The plan is to offer better quality of service in public and non-motorized transport (pedestrians and bicycle users). Only then will it be possible to break the vicious cycle that takes place when the quality of public transport worsens and more people use private cars, increasing road traffic and exacerbating pollution. The aggravating circumstance is that this traffic affects not only private but also public transport users, who account for the majority of commuters and for which there is no preferential infrastructure.
CAF gave a presentation to the incoming authorities of SEMOVI, SEDEMA, and the Ministry of Women on the results of the study, which used the recently published household mobility survey as a source. The study reviewed two issues: First, it assessed differences in terms of mobility between men and women based on the context of traditional gender roles, in particular, mobility related to housekeeping, and the care of children and the elderly. Secondly, it reviewed the potential challenges and opportunities of implementation of an ecozone in the city center.
Regarding the demand management strategy, it identified user preference for private transport. Thus, in the case of a hypothetical measure to partially restrict circulation of the most polluting vehicles in some areas of the city and during specific periods, the short term result would be that users will choose taxis or other carpooling options, and in the long run, they will likely purchase a second car.
In the analysis of mobility data from a gender perspective, the percentage of commutes associated with people's care was assessed in the city, which showed a predominant role of women in such activities in urban life. There is a clear need for transport policies, which until now are based on the needs of access to paid work, to be also designed according to the demands of those performing unpaid activities (caring for children, the elderly, housekeeping) in order to have a more equitable city, especially from this perspective.
The authorities agreed on the need to improve understanding of the challenges in mobility and gender issues, and on the fact that any demand management strategy must be accompanied by a substantial improvement in public transport. CAF offered to support the initiatives of the new administration and to conduct further research on demand management alternatives, cargo transportation, active mobility strategies, public transport financing, road safety, and strategies to include gender aspects in urban mobility.