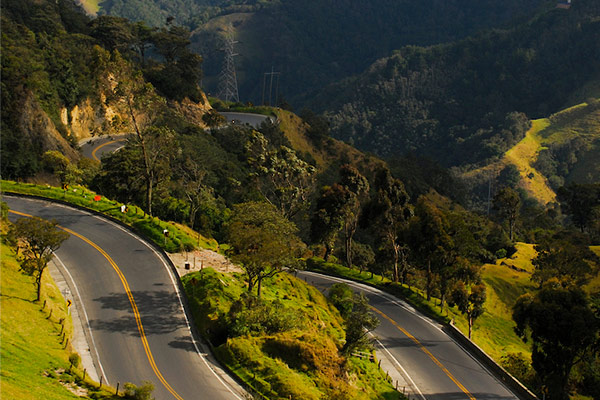 CAF disburses 56 billion pesos for Colombia's 4G roads
June 14, 2019
The disbursement will target the Autopista al Mar 1 (Highway to the Sea 1) project, which is set to cover as many as 13 cities across Colombia's Antioquia Department, including the Greater Medellín, benefiting more than two million people.
CAF–development bank of Latin America–disbursed 56 billion pesos for the design, construction, rehabilitation, operation and maintenance of 176 km of roads in Antioquia, all of which are part of Colombia's 4G Program. The loan will be transferred to the Desarrollo Vial al Mar S.A.S. (Devimar) concession, and will help improve the nation's land connectivity, boost economic activity, encourage competitiveness in the Antioquia department and will create more than 3,000 direct and indirect jobs.
"This disbursement is an expression of CAF's efforts to close the gap in the local currency financing deficit in our member countries, contributing not only to the development of domestic markets, but to reducing the forex risk of our clients in the face of the volatility of the region's currencies," said Gabriel Felpeto, VP of Finance at CAF.
CAF will contribute COP 133.62 billion to this important project, adding to the 1.5 trillion pool intended for the corresponding peso tranche, provided in part by other financial institutions, such as Colombia's Financiera de Desarrollo Nacional (FDN), the IDB, the Official Credit Institute and the private equity fund BlackRock Infrastructure Management I, LLC.